I currently offer several models: one for Bass, and two pickups optimized for Gypsy-Jazz guitars: the "Djangobucker" which is a humbucker, and a single-coil model that I have named "the Nuevo". I also offer the über-slim humbucker for L-50 style archtop guitars and a humbucker optimized for resophonic guitars and banjos.
NEW FOR 2017: CUTAWAY MODELS FOR PETIT BOUCHE GUITARS AVAILABLE NOW ON MY REVERB SITE: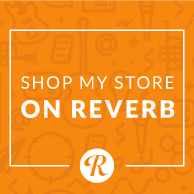 Click on the links at the left or on the images of each pickup to learn more about each model or to purchase.